- Carrowreagh Primary School, 110b Finvoy Road, Ballymoney, Co. Antrim, BT53 7JL, 028 2766 2440 -
THE Northern Ireland Curriculum is implemented in full throughout the school. Pupils' knowledge is supported by the development of skills and understanding. It is recognised that when pupils develop key skills through their work their learning will be much more meaningful and will stay with them for life.
Language and Literacy
Talking and listening

which includes stories, poetry, rhymes, drama and Community of Enquiry

Reading

which includes phonics, comprehension, library skills

Writing

which includes a wide range of forms of writing, grammar, punctuation, handwriting, and spellings
Mathematics and Numeracy
Number, measures, shape and space, handling data and the processes involved in getting the answers.
The World Around Us
Through a wide variety of topics incorporating skills and knowledge of interdependence, place, movement and energy and change over time.
Personal Development & Mutual Understanding
Learning about themselves and how they interact with others, and the society and world in which they live.
Physical Education
Incorporating Athletics, Dance, Games and Gymnastics.
The Arts
Art and Design, Music and Drama.
RE
RE is taught throughout the school following the Northern Ireland course syllabus and Postal Bibles school studies.
Play Based Learning
Learning through Play is an important part of the Foundation Stage timetable.
The Northern Ireland Curriculum develops the Cross-Curricular skills of Communication, Using Mathematics and using ICT. Other skills developed are thinking, problem solving and decision making, self-management, working with others managing information and being creative. These skills are infused throughout the children's work in all Curriculum Learning Areas.
The school bell rings at 8:45am. Classes begin at 9am.
Children who arrive on the school bus may come in to school on arrival and will be supervised in one of the classrooms.
The children have a mid-morning break from 10.45am – 11.00am
A break time canteen operates between 10.30 and 11.00am.
Lunch Break (all classes) 12.15 – 1.00 p.m.
Pupils are supervised during break and lunch time by teachers and supervisory assistants. (A coat will be necessary in colder weather)
If your child is unable to go outside at break time please send a note to the class teacher.
School ends for Reception at 12.00pm
School ends for Year 1 and Year 2 at 2.00p.m.
School ends for Years 3 to 7 at 2.45p.m.
Parents may only use designated parking areas outside the school. They are kindly requested NOT to park in front of the school gates as this area must be kept free for the school bus and for access to school.
Pupils take part in a wide range of extra-curricular activities here at Carrowreagh.
There are a variety of after school activities run by the teachers for pupils in P3 – P7. These include PE and Movement (Mighty Movers), Crafty Kids, Cookery Club, Choir, Football, Computer Club and Animation Club.
A number of pupils participate in the Speech section of Coleraine Music Speech and Drama Festival.
Pupils enter a range of competitions and enter work in to Ballymoney Show and Kilrea Flower Show.
Cycling Proficiency is held in the summer term for P6 pupils.
We also offer a number of sports coaching sessions which are conducted by staff from Joey Dunlop Leisure Centre. This year we offer hockey, table tennis and tennis.
The school enters the local Swimming Gala.
Our football team and girls' hockey team enter local tournaments.
Eco-Schools
The school is currently working hard to gain this prestigious award for the third time. We are currently the only school in the area to have gained it twice and apply for a third time. Our Eco- Committee is made up from pupils from P3-P7. These Eco-warriors meet weekly with Mrs Young to plan and lead the school through the process. All pupils and their families are involved in the activities.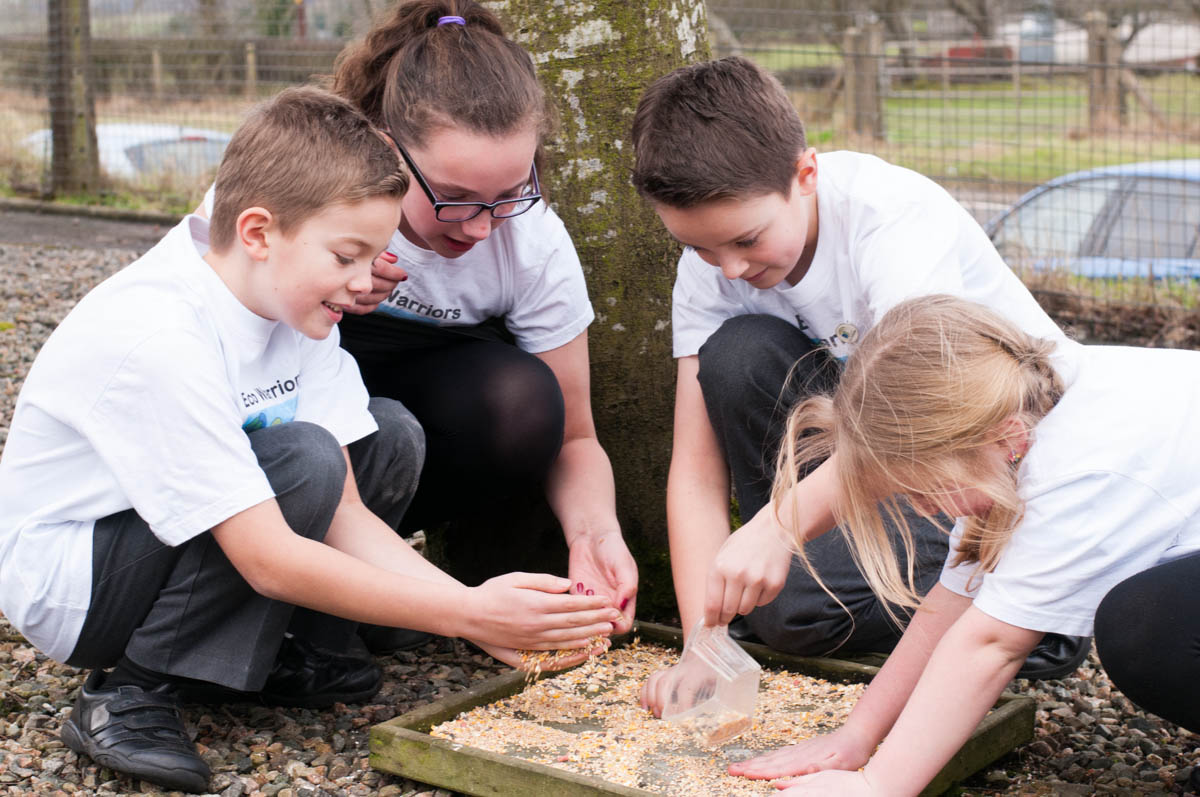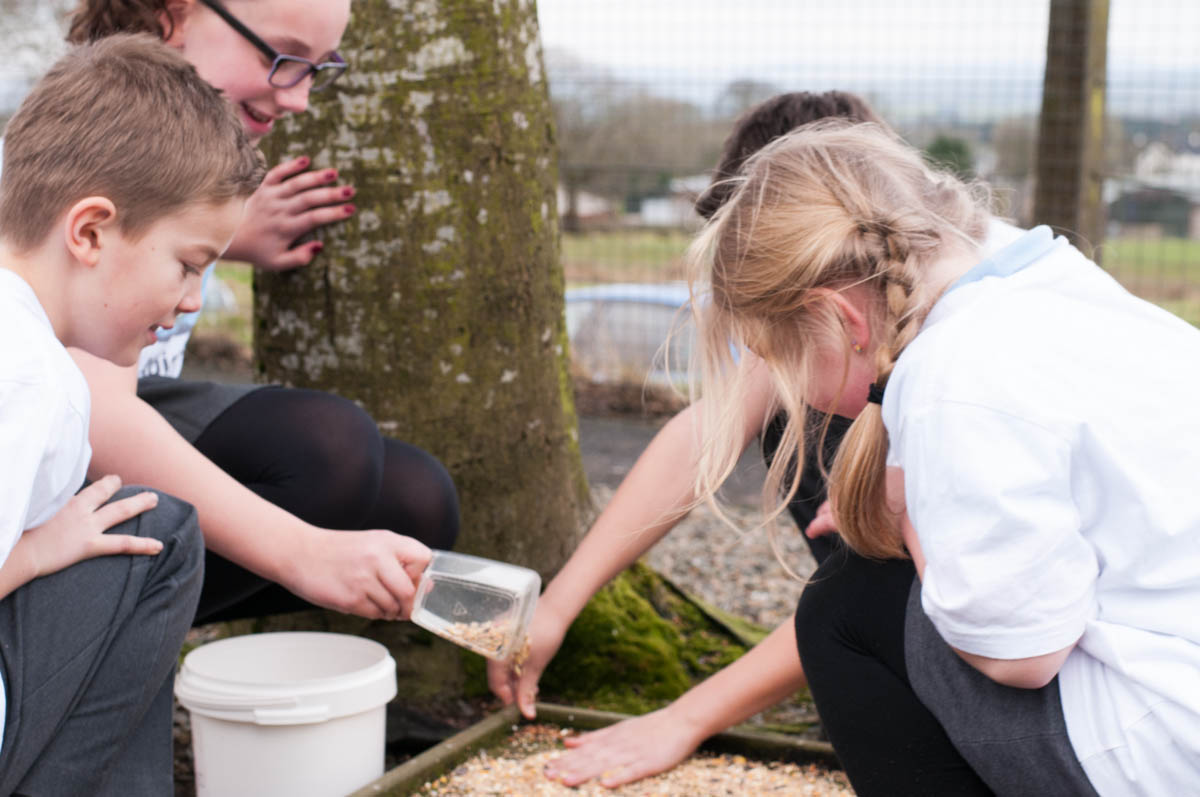 Community of Enquiry
This is also known as Philosophy with Children. It uses the children's own questions to develop the children's Talking, Listening and Thinking Skills. The school is currently developing this exciting Thinking Skills initiative throughout the school, from Reception to Primary Seven. Staff are currently being trained in its use. The children are encouraged to think and respond to questions individually, in pairs and as a whole class community. As we now have a skills based curriculum in Northern Ireland, the children will benefit hugely from these experiences.
Detailed assessment by teachers, both formal and informal, ensures that children who are encountering difficulties with any area of the curriculum are detected early. All Class Teachers have been trained to diagnose and teach pupils with learning difficulties and parents will be informed if their child is on the Special Needs Register. We strive to identify pupils who may be struggling in any element of the curriculum early so that support can be put in place. This support may only be necessary as a temporary measure but will stay in place as long as the pupil requires it.
Small groups of children who require help with phonics, reading or mathematics are supported by a Teacher and/or a Classroom Assistant. Use is also made of the specialist Peripatetic services provided by N.E.E.L.B. The School's "Special Needs Policy" addresses all the requirements of SENDO (Special Educational Needs and Disability Order) and the Code of Practice on the "Identification and Assessment of Special Educational Needs" (D.E.N.I.).